So, you want to start a new business, but there's a lot to consider, and it is becoming overwhelming.
Out of the long list of things that you need to do, which tasks are more critical?
What are the key factors that should you look out for when starting a business?
Many new startup owners spend extended amounts of time on several unprioritized and undifferentiated tasks.
However, there are some crucial factors for you to consider when starting a business. To save your time and increase your efficiency, you need to pay more attention to some tasks over others.
You need to make clear priorities.
But what items should make the top of the list on the relevance scale?
What factors are most vital for you to consider when starting a business?
Let's dive right in.
What Factors Should You Consider When Starting Your Business?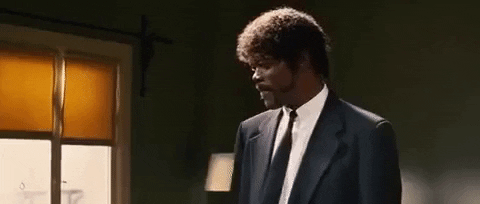 Market Size:
Are enough people willing to buy your product or service?
Your success as a business depends on your customers, and without them, your business would not exist.
See? It all depends on your customers, so if you don't have enough customers to patronize your business, then this is a clear indicator that you shouldn't go into such a business.
Now, of course, other factors that could affect this decision but a general rule of thumb is that if your market size or potential customers are so few, that you won't be able to make a profit from the sale of a product or service, then the business is not feasible.
Yes, every good business aims to serve customers excellently, but every business also needs to make some profit for it to be worthwhile.
Small market size equals little or no profit.
Except, of course, some unique situations like highly demanded but rare products. But the chances are that this isn't the case for your product.
Generally, when deciding on starting a business, you should consider the market size of the product or service you are offering
Target Audience:
Another important factor that you should consider is the characteristics of the target audience you'll be serving.
"Don't become a wandering generality but a meaningful specific" – Zig Ziglar

Just knowing the market size is not enough, you also need to know exactly what type of people you are serving.
A great way to go about this is by having an ideal customer description.
Make a specific description of whom ideal customer would be.
The guidelines from that Troy Dean used in his article are perfect.
Specify the physical description of your customers, what they want, their biggest problem, their method of purchase, and the best way to communicate with them.
By the time you are done writing all these elements down, you will have a complete description of your customers.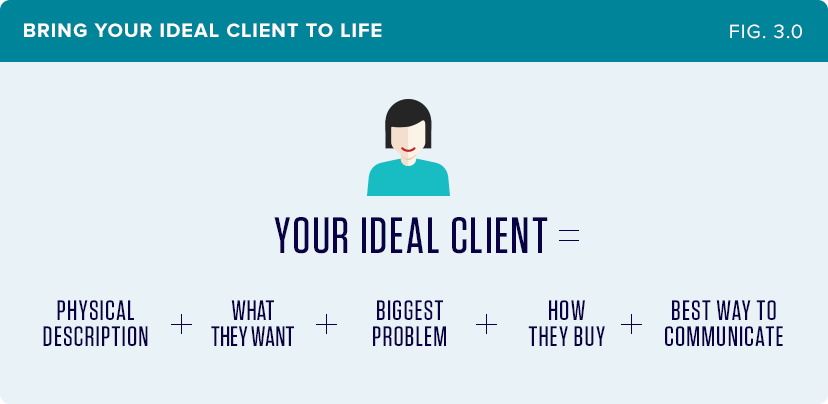 Source: wpelevation.com
Now that you have a clear description of your customers, you can channel your research marketing efforts to the right people and effectively avoid wastage of resources.
Find out everything about this precious group of people so you can serve them better than anyone else in your industry
In researching your target audience, find out if you have what it takes to meet their needs efficiently.
If you don't have what it takes at the moment or your competition can serve them better, then it is advisable to narrow down your business scope and then scale slowly or look into another business entirely.
Some factors that could make this the case include factors such as the capital investment involved in the business or necessary advertising costs, more on these later.
If you are in a position to serve your customers excellently, then go for it.
Huge capital investments or marketing costs aren't always necessary, but if they are, make sure you can work with the requirements before going into business.
Market Trends:
As a successful business, you should consider how many potential customers you have.
Business trends are always changing.
Every year, every week, every day.
In some markets, every second.
That being said, we can conclude that some trends are not here to stay.
When choosing a business, look out for the market trends.
If the market trends of the product or services show a sharp spike, then you may not want to build a business on such a product.
Instead, look out for more steady trends: no sharp spikes or sharp declines.
A steady increase is a good indicator of a stable business.
Still, a lot of things can affect market trends like worldwide demand shifts and climate changes.
For example, in a situation where lots of people suddenly find themselves having to work from home, we have seen increased usage of video conferencing platforms like Zoom.
Looking at the market trends, we may see a sudden spike in demand for video conferencing platforms. Generally, such peaks decline just as quickly.
Instead, building a business based on steady and slowly increasing trends might be a more calculated way to approach your business startup decision, especially if you are aiming to decrease risk and increase the chances of long-term profitability.
Finances and Funding:
To start any successful business, you must have your finances planned out.
Do you have enough to start your business comfortably?
Do you have enough to run your business effectively five years after your startup?
Starting and operating a business comes with a lot of uncertainties, and anything could happen at any moment. Considering such situations, do you have enough to fall back on? Do you have a backup plan?
Many business owners fall into the trap of underestimating business costs, and this does not only reduce business performance but is dangerous to business in several ways.
Debt and bankruptcy, just to name a few.
When starting a new business, determine what your startup costs are as well as your operating costs five years after the startup and then decide what sources of financing you can take for your business.
For a small business, there are several financing sources available to you, and you have to compare the different sources before embarking on the business.
If you don't have sufficient financing sources to fall back on if things go haywire, then, it's best to find some reliable sources of funding first, before embarking on business.
Competition and Market Share
Another critical factor to consider when starting a business is your competition.
How many competitors do you have? What are their market shares and brand authorities?
If you have a very high amount of competition with almost no difference between your product and theirs, it may be hard to differentiate yourself, and thus it will be a huge struggle to gain a good market share.
Also, if you have very few competitors but a few brands with a significant market share and a lot of customers, then it may be difficult to overthrow such a business.
So, the key is striking a balance between these two extremes. Or at least something that your business can handle.
However, with a unique selling point as we will discuss next, you can effectively differentiate yourself from the competition no matter how large their market share is, and still find some committed and loyal customers.
How can you do this?
By determining a special unique selling point for your customers. Let's talk about this next.
Unique Selling Point
If you want to stand out as a business, then you have to distinguish your business from others.
See how I break it down in this Instagram post.
Yes, there may already be established businesses in the industry that you are going into but there are still gaps and more specific needs; your primary task is to find them.
And that is the first step, finding the gaps. Even with the big businesses, what is something that is lacking?
Or something that you could add on to make it better.
A unique selling point is an advantage over your competition. Something that gives you an edge over them.
Perhaps something they don't offer. So you can think of something that your competition is doing but not excellently. Or a benefit that you could add to what they are already doing.
If you're wondering how in the world you can find a unique selling point, the good news is that it's not as difficult as it may seem.
An easy way to find out what the pain point is, what customers want, and to get ideas is what we will talk about next – market research and analysis.
Market research and analysis
Finding precisely what your target market wants may not be an easy task if you try brainstorming ideas by yourself.
And even if you do get good ideas, how can you be sure that your idea is actually what your target market wants?
A more effective and accurate way of going about finding your unique selling point is by doing market research and analysis.
To conduct a market analysis, you can get information and feedback from several sources. But first, you must decide who your target customers are like we discussed earlier.
Some methods of getting feedback and information about what improvements you can make from your customers include surveys, focus groups, and interviews, among many others.
Find out what customers would change if they could, that is, the gap, and if you can fix it, then you will get loyal and committed customers.
Cost and Profitability
If your goal is to make a profit in your business, then before getting started, you need to do a financial analysis on it to figure out its potential profitability.
The biggest mistake that entrepreneurs make is underestimating their business costs.
Or overestimating the profits.
Make sure to find out all the possible costs that could arise in your business.
Also, it's safe to make provisions for unforeseen costs because, really, you most likely will not be able to figure out all the costs before starting your business.
Do an in-depth financial analysis of your business. Find out all the possible costs and the costs that may arise as far as five years into operating the business.
The reason for this is to make sure that you will be able to manage your business in the long term.
If your estimated business costs exceed its revenue, then, with careful analysis, putting other factors in place, decide if you should go on with the business.
If most of the factors that would give you an edge are also not working in favour of the business, then it would be a good decision to look into another business.
Expertise and Licensing
Starting some businesses requires licenses or certifications.
An essential factor that you will need to consider when deciding on whether to start a business or not is if you will need a business license or a certain level of expertise.
If you do, the next thing is to determine what it takes to get the license and decide if you want to go for it or not.
If starting the business requires a license or expertise that you don't have or is hard to get, then you may decide against going for such a business.
An alternative could be hiring someone with such expertise or getting a loan and the needed requirements.
However, the procedures for getting a license differ from business to business, and in the end, it boils down to what you want and what you have at the moment.
Do you have the resources to get the licence, and do you want to go through all the procedures involved in getting the permit or would you prefer to go for a completely different business?
Business Structure
Another important consideration when starting a new business is the business structure.
What type of business would you like to operate?
There are several structures of business, such as sole proprietorship, partnership and corporation and before embarking on any business, deciding on what business structure works for your business is a must.
If you're starting on your own, the chances are that you'll be operating as a sole proprietorship business.
Different business structures have specific pros and cons. It is essential to go through all of them and then decide which of the business structures you want to run your business as.
The great thing about business structures is that you can change them at any point if the need arises
Location and Demographics
When starting a business, it's also important to consider where the business will be located.
Considering that you'll most likely remain in your business location for a long time, you have to consider this decision carefully.
When choosing a location, some things that you should consider are; the cost of getting the location, the distance from your target market, and future business needs, to name a few.
The location you choose is a big deal. It is as important as deciding if your business fails or not.
Because, wrong location = failed business.
Think of it, if a beauty spa chooses to locate in an inappropriate place, say, a desert, that would be a bad decision.
Now that's an extreme example of choosing the wrong location. But, sometimes, although it is not always as obvious, that's what many business owners do.
They choose the wrong location and wonder why their business isn't doing well.
This consideration is especially important if your business is one where the customers have to visit a physical location.
Suppliers and Distributors
When starting your business, ask yourself questions like, where can I get my supplies? What do they cost?
Such crucial considerations are often overlooked or taken too lightly. And choosing a low-quality supplier can hurt your business in the long run.
It is not only the quality of supplies but the future cost implications that you should put into consideration.
As your demand grows, will you be able to cover the cost of supplies comfortably?
When choosing a supplier, make a contract so that you can have a more steady ground into the future of your business.
Also, when choosing suppliers or distributors, make sure that they understand your business's goal and mission and find out if their values align with the values of your business too.
For example, if you value excellent and high-quality products, then a supplier who doesn't care much about quality may not be the best fit for your business.
Also, if you value good customer service, then you should choose distributors whose operations align with your business's values.
Recruitment and Team
When choosing a business to start, you need to consider your team members and how to recruit people into your business.
A great team is like your secret weapon. No entrepreneur makes it to the end all alone.
And like they say, no one is an island.
You'll need a great team to achieve great results.
You could start with people that you know are capable of helping you in that aspect, which is why networking and communication skills are crucial for every entrepreneur.
As a startup or small business, you may not be able to hire the very best professionals, but what is most important is that you have people in your team that share your business values and goals and are willing to learn.
Scaling and Business Opportunities
No business starts with the intention or goal of staying small forever. The aim is always to expand, to grow.
Yet many businesses remain small and are unable to scale.
Before starting your business, find out what opportunities you may go into in the future. Doing this will help you exercise your strategic thinking skill, which is an essential skill for successful entrepreneurs.

When you know what future opportunities you are seeking, it helps you in formulating your business goals, making important business decisions and in creating effective business strategies.
Having this in mind will affect many business decisions you make, such as your location and your business name, which leads us to the next important consideration.
Branding and Business Name
Your business name is such an important factor to consider when starting a business because your business name is one of the things that you have to stick with for a long time.
Also, your business name could determine how people see your business, and it could also limit business growth in some ways, as I discussed in this article.
What does your business stand for? What is your mission? These things affect your branding, which in turn affects many critical business decisions right from your business name to your internal business operations and strategies.
Business Mission, Vision and Goals
The mission, vision and goals of your business are its driving force.
Your business is existing for something, to achieve something, and that is what your business mission is.
Consider it, everything, and I mean every single thing your business does, revolves around your business mission.
Your branding, your target market, your employees, your goals, your strategies, and even your business vision.
The vision of your business is where you see some time from now.
Where do you see your business in 5 years? How about in 10 years?
This is your business vision, and you can see that it is shaped by what your business mission is.
So, you see why it is so important to decide what your business mission is before embarking on a business – it controls everything else.
Publicity and Marketing
For your business to be recognized, to gain authority, you will need some level of publicity.
Before starting a business, find out how you can get the publicity you need.
Do you have enough to cover your marketing costs? If not, what alternatives can you go for?
Are there local advertising options? Maybe you know a few people that can help you get some publicity?
It's a great idea to make yourself public before your business launch date just to create awareness and increase your chances of business patronage right from the first day.
Before starting a business, it is necessary to consider how you can get the publicity that you need.
Accounting and Cash Flow
Finances are the lifeblood of every business. Manage them well; be successful.
Many businesses lose more to poor accounting than to anything else.
Yes, accounting is crucial for your business. If you are unable to hire an accountant, then learning the basic accounting skills will do.
These days, some accounting software can do all the work for you, as long as you know how to use them.
When starting a business, consider your accounting options and try to find out the best choice.
If you have enough money to hire a professional accountant, then great, go for it. But if you're like many small business owners and need a cheaper but effective option, then go for accounting software.
All you'll have to do is learn how to use it or find a team member who is willing to learn.
Capital Investment and Technology
When starting a business, another vital factor for you to consider is the capital investment that is required to start such a business.
Find out if you need machines and if you do, what type of machines do you need?
What types of technology do you need to get started on your business? And what are the costs of these machines?
Different businesses require different technology. After doing your research, you'll know if you have all you need to go into the business with the capital investment required.
Generally, if the business has very high capital investments, then make sure that you have enough to get started. This is where your financing strategy is essential.
What will your finance sources be? Will you be able to cover the initial costs to get all the technology you need?
If the capital investments are too high for you to manage five years into the future, then a good rule of thumb will be to look into other business opportunities instead.
Online Presence (Social Media and Website)
Do you have an online presence? Find where your target customers mostly hang out and focus your attention on building your presence on that platform.
The internet has become a great place to get publicity for your business for free, and every business should have a social media presence.
Also, it's an excellent way to connect with future customers and to meet people with similar businesses that you can partner with.
Find out how you can help the online social media community and try to create helpful and useful content consistently.
Business Plan and Blue Print
Your business plan is of critical importance, and if you need to get loans from banks or pitch to investors, you'll need to present one.
Also, the process of writing your business plan helps you think through your business and clarify the idea.
It helps you see the weaknesses and opportunities of the business more clearly and put strategies in place to make it successful.
Strengths, skills, time availability, flexibility and expertise
Before starting a business, you need to analyze yourself. What are your strengths, skills, and expertise?
This is an important consideration to make because your proficiencies will go a long way in helping your business.
You won't have to worry about hiring people to work on a duty that you are an expert at.
Another important consideration that you should make is concerning your time availability and flexibility.
Many people who start businesses don't count the time implications that it will have on them. Every new business requires a reasonable amount of time for planning and innovation.
As a business owner, you need to recognize that you will need enough time to work on your business, especially at the startup stage.
Find out an estimate of how much time your business needs. Can you invest that amount of time?
If not, you can look out for other business opportunities that require less time investment, outsource some functions, or look for ways to manage time.
Some project management software will keep you up to the task and help you manage time better.
Strategy and SWOT Analysis
Before starting a business, it is vital to do a SWOT analysis. What are the strengths, weaknesses, opportunities and threats in your business?
How can you use the positives to overcome the negatives?
If your business has more strengths than weaknesses, then this is an excellent sign, and you should go for it.
Your SWOT analysis is an integral part of your business plan and analysis as it will help you formulate effective business operation strategies.
When doing a SWOT analysis, the question that you should have in mind is, "how can I cancel out or minimize the negatives while maximizing the positives?"
How can you gain more strengths and claim more opportunities?
Maybe having enough resources to get more machines or expert workers is your strength, and you can use that strength to chase after opportunities and map out strategies for operating your business better.
Conclusion
Although there's a lot to consider when starting a business, it shouldn't stop you from getting started.
Just pay attention to the most important and relevant factors to you, and don't worry too much about the rest.
As you continue to operate your business, more considerations will unfold.
But never let fear stop you from getting started. You can never have it all figured out, but you will with time.
I hope the post helped show you what you need to consider first before getting started on your business.
What are your thoughts about the post? Drop a comment below.
Esther Alu, the Founder of TheAceBusiness.com is an entrepreneur who writes step-by-step guides for starting several business ideas. She is constantly learning and discovering effective ways to help her readers launch and grow successful businesses.